Accessories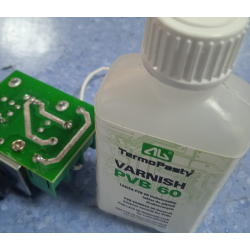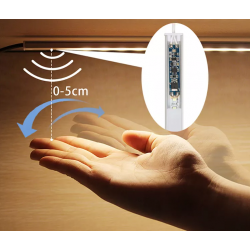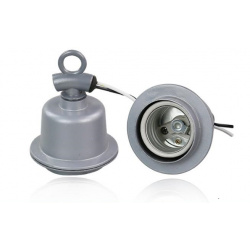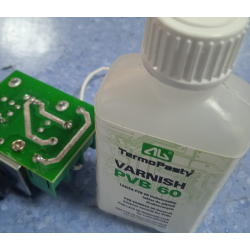 Paint for PCB protection
PVB Varnish 60, general purpose paint for PCBs. Fast-drying, transparent PVB film with good insulation properties. Protects PCBs and other elements operating in adverse weather conditions against corrosion. The coating protects PCBs against formation of stray currents and short circuits. Creates protective and insulating layer that protects against atmospheric conditions, such as moisture, oxidation, dusts, chemical contaminations; Good adhesion to metal, plastic and wooden surfaces; Creates a coating resistant to diluted acids, Alkalis and weather conditions; It is possible to solder through the paint layer; Prevents sparking and corona discharges; Reduces break-downs between tracks; Does not change the transparency and flexibility even after a long time; Insulates and protects electronics, printed circuit boards, cables and wires, high voltage transformers, windings in electric motors; In the automotive industry in order to avoid short-circuits; Seals plastic casings of plugs and sockets; Creates protective layers in electro-mechanics and power industry. Application temperature range: -40°C +60°C. Operating temperature -50°C – 150°C. Flash point – 380°C.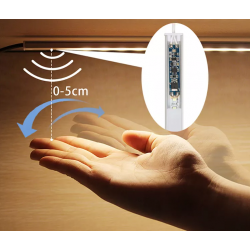 Senzor IR contactless
VD09 series hand sweep contactless sensor is designed for switching on / off and dimming 12/24 V LED strips installed in an aluminum profile. It is controlled without direct physical contact using a palm movement. *To function properly the IR sensor must be open and exposed with no plastic cover over top. * small dimensions, high sensitivity sensor, with stable operation through the diffuser at a distance of up to 5 cm. (Need to drill the diffuser) * very easy installation of the switch on an adhesive base on a profile; * wide contact pads for soldering; * LED light indicator that indicates the device status,3000K; * dimming function with last state memory. When the voltage is applied, the device is set to standby mode. The lighting is turned off, and the indicator LED glows warm white. Switching on and off is carried out by a single raising of the hand to the place of installation of the switch in the area of the indicator. Dimming of lighting occurs when you hold your hand in the glow area of the switch indicator.